Maxillofacial Surgeon
Moorthy is a consultant oral & maxillofacial surgeon based at the Regional Maxillofacial Surgery Unit, Queen Elizabeth University Hospital & Royal Hospital for Children (Formerly known as Southern General Hospital & Yorkhill Hospital respectively) Glasgow.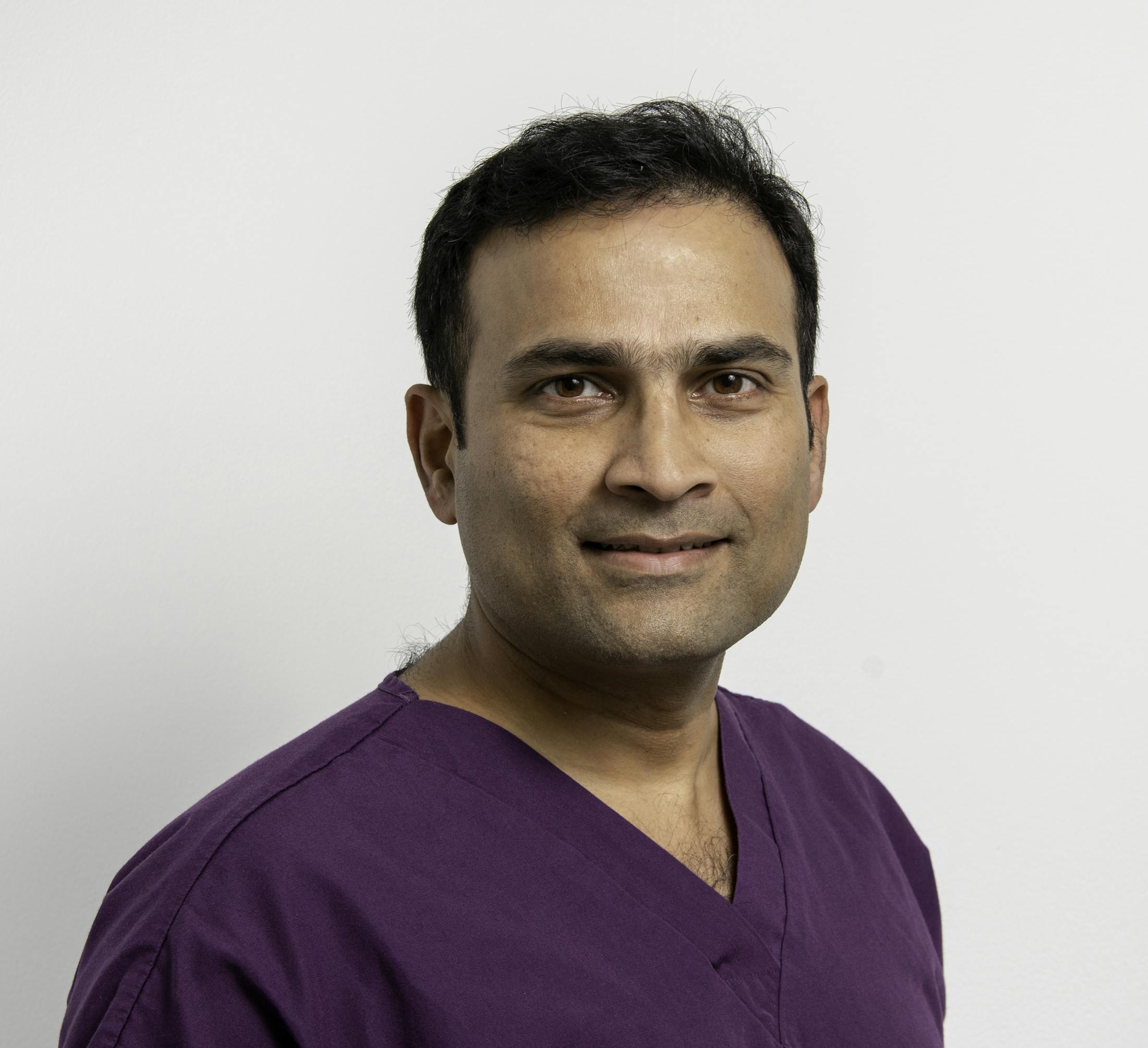 Moorthy's Educational History
Moorthy completed his Royal College of Surgeons Fellowship in the UK and as a junior trainee he worked with several eminent maxillofacial surgeons at London, North Wales, Swansea & Cambridge.
He completed medical & surgical training (MBChB & MRCS) at Birmingham and was appointed to West Midland Maxillofacial specialist training programme, which lasted 5 years. During this time he has been exposed to full breadth of Cranio-facial, head & neck surgeries. This included oral/skin cancer removal, reconstruction facial trauma, facial deformity correction, microvascular surgeries of face/neck, facial cosmetic surgeries, jaw joint surgeries & implantology.
Moorthy decided to move to Scotland, where he took up a consultant post at University Hospital Crosshouse, Kilmarnock and has subsequently been appointed as a consultant surgeon with sub-specialty interest in Craniofacial, TMJ & Facial deformity surgeries at Glasgow.
In his private practice, Moorthy's interests include full range of Maxillofacial surgery i.e. wisdom teeth/oral surgery, jaw/chin disproportions, removal of facial skin lesions/lumps, facial scar revision, facial aesthetic surgery such as Facelifts, Blepharoplasty, Rhinoplasty (Nose Jobs), Facial contouring / Reshaping.
Patient Stories
Your journey starts here.
Mr Halsnad you're amazing and you should be proud of the amazing work you do, I cried tears of joy when my cast came off and I saw my nose for the first time.
I've had such a lovely experience. The whole team at Elanic were so friendly, I felt I was in safe hands with Mr Halsnad and couldn't recommend him highly enou...
My experience with Elanic was amazing from start to finish. Everyone was lovely, professional and personable at the same time. They put me at ease the minute I ...
View more patient stories