Keith Hussey, Vascular Surgeon
Keith Hussey is a Consultant Vascular and Endovascular Surgeon in the Queen Elizabeth University Hospital in Glasgow. Having graduated from Dundee University, he completed his postgraduate training in the northeast of Scotland before completing further training in Glasgow. Following the completion of his training, he spent 14 months working in the Royal Adelaide Hospital in South Australia. During this time, he developed an interest in ultrasound-guided foam sclerotherapy.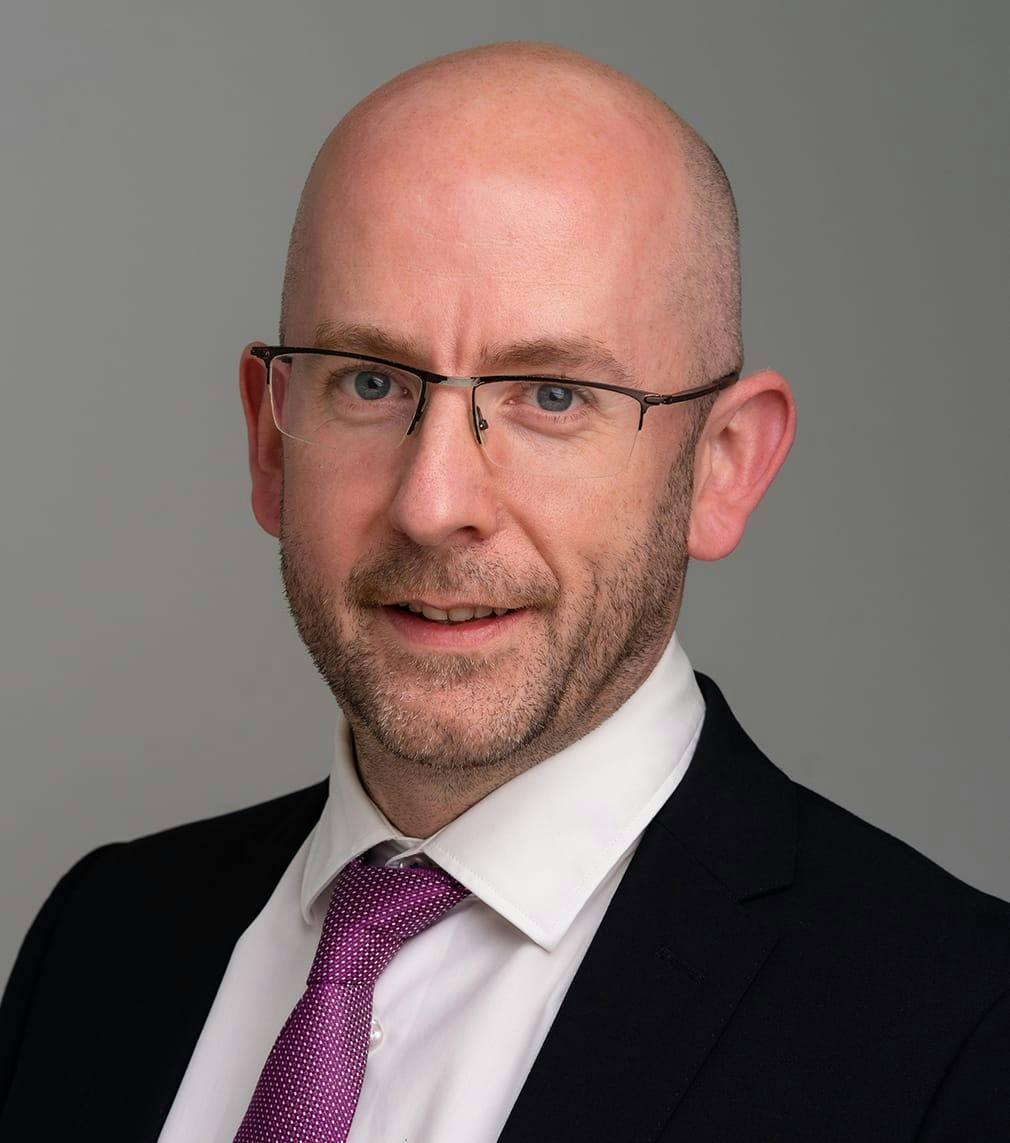 Keith's Educational History
Following his appointment as a Consultant in Vascular and Endovascular Surgery, Keith has remained involved with both undergraduate and postgraduate medical education (both locally in Glasgow, as well as through the Royal College of Surgeons in Edinburgh and the Royal College of Physicians and Surgeons in Glasgow).
Keith is now the lead clinician for the NHS Greater Glasgow & Clyde and NHS Forth Valley. He performs a full range of surgical and endovascular arterial reconstruction and has continued to develop an ultrasound-guided sclerotherapy service, with a focus on patients with skin complications associated with superficial venous disease and varicose veins.
Patient Stories
Your journey starts here.
Everything was explained to put me at my ease, I was a bit apprehensive at the start but with the courteous manner of Mr Hussey I was soon able to relax.
Mr Hussey put me at ease immediately, laying out the pros, cons and possible risks of my treatment clearly and without bias. I was taken at 6pm prompt and left ...
I am happy with my experience and delighted with the outcome with my vein. I have been recommending elanic to other people.
It was a delight to meet Mr Hussey and have him perform the procedure. Everything was explained in as much detail as required.
Keith was great. He explained everything in great detail and was extremely kind. In the end I elected not to have the procedure right away but to wait and monit...
View more patient stories