Are You a Good Candidate For Breast Reduction?
18 Nov 2019
Large breasts can be a burden for many women and can lead to back pain, difficulty carrying out day to day tasks and practical things such as buying underwear or button-up tops. A breast reduction can reduce the amount of breast tissue and excess skin giving you smaller and more uplifted breasts.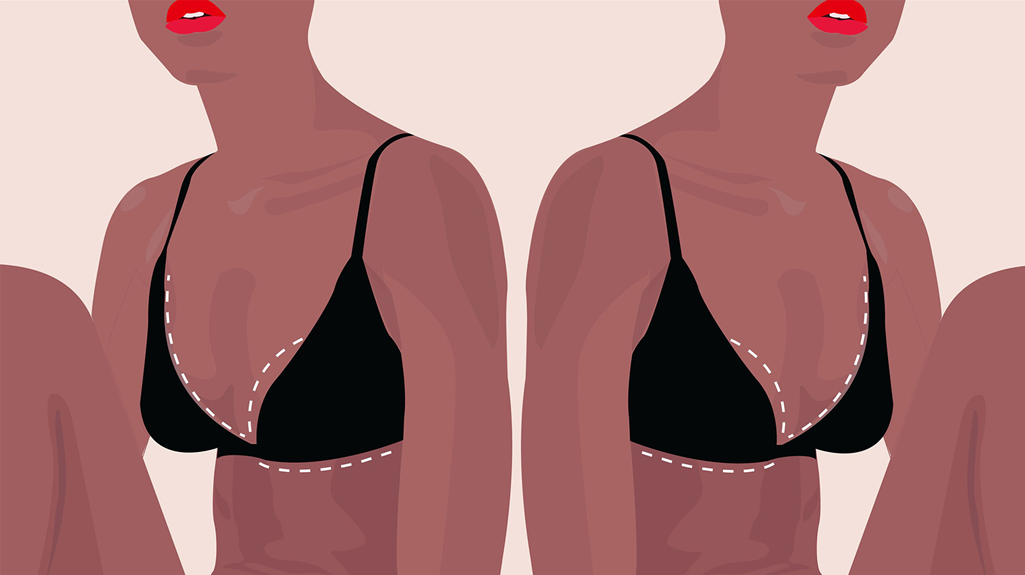 Large breasts can be a burden to many women and affect them greatly in their day to day lives from exercising to buying the clothes that you want. Oftentimes breast reduction surgery is refused on the NHS and leads to women looking to have this procedure carried out privately. If you are looking to reduce the size of your breasts and are looking for a reputable cosmetic surgery clinic then you have come to the right place!
As you may have heard surgical consultations are now free for all patients at Elanic as we know how important the consultation process is we do not want to have any barriers for our potential patients looking to come in and discuss a potentially life-changing procedure. The consultation is your chance to ask your surgeon everything you need to know about the procedure and for the surgeons to decide whether or not you are a good candidate for breast reduction. This is to ensure we provide you with a successful result.
How do I know if I am a suitable candidate? Do you find;
dissatisfaction with large heavy breasts
breast weigh causes neck or back pain and discomfort
it is difficult to find underwear or clothes that fit
chronic rashes under the breast and or shoulder straps digging in
...if so you could potentially benefit greatly from breast reduction surgery.
You may have certain questions prior to surgery that are worthwhile bringing up in your consultation with the surgeon. for instance recovery time and pain after your surgery. As with all surgical procedures you should expect some pain and discomfort in the days directly after your surgery, these will reduce as your body heals. Elanic will give you appropriate aftercare and pain relief to ensure you are kept as comfortable as possible. With a breast reduction patients are often so relieved to be rid of the pain form larger heavy breasts the pain from surgery is very bearable.
Will a breast reduction also uplift my breasts? Breast reduction has the advantage of being a "2 for 1" procedure. During the procedure, the surgeon will not only reduce the breast but move your nipple up which will also give you a breast lift.
Another key consideration of any surgery is the recovery period as you will have to consider time off work and help with your general tasks around the house/childcare etc... Generally, we would say to our patients to expect to feel uncomfortable for the few days immediately prior to surgery. It does depend on certain factors such as how much breast tissue was removed and subsequently how large the scars are. Usually (although all cases are individual) you should expect to be healed and to be back to your normal self/abilities within 6-8 weeks post-surgery.
How much does a breast reduction cost? Again, this is very individual as all cases differ depending on the surgery, the anaesthesia, patient background etc... As such we prefer to discuss this in person at the consultation with our patients to give you bespoke costing. After your consultation, your nurse coordinator will take you through the cost and the finance options that we have available.
If you would like to learn more about breast reduction at Elanic contact us via the online form or call the clinic on 0141 332 5106.